Vision
QRD International Placement Inc. is a premier recruitment partner of discerning employers and highly competent Filipino workers. Through our partnerships, we change lives.
Mission
We dedicate ourselves to linking our clients with their ideal candidate, and provide services that help them achieve their goals. To accomplish this, we focus on our stakeholders, the three pillars of our company:

Clients
We understand our client's business and regulatory requirements to define the candidate profile they need to build a robust workforce. We pair their needs with the type of service we deliver.

Candidate
We seek out the best of Filipino talent across the country to meet the client's needs. We deploy outstanding people across the globe, in support of our clients' success.

Colleague
We capitalize on our own team's expertise in sourcing, recruitment, and processing, built on years of recruitment experience in various industries and countries.
---
Our Core Values
guide our partnerships with clients and candidates.
We are always on hand to provide you solutions with confidence,
by understanding your unique requirements and delivering your expectations.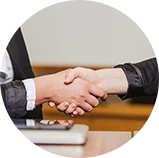 Integrity
We act with honesty and integrity at all times.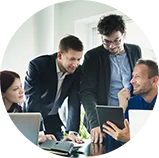 Commitment
We carry out our responsibilities with clear accountability and urgency.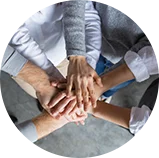 Unity
We are one team, one community.
Learn more about us
---
The QRDIP Footprint
Our work in the past year has seen us send the best of Filipino talent to various countries around the world. Rest assured that wherever you are in the world, we can make it work.